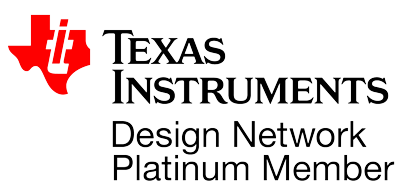 Z3 Technology is proud to be a Texas Instruments Design Network Platinum Member, a partnership that helps with our success as well as our customers'. The TI Developer Network is a community of respected, well-established companies offering products and services based on TI analog and digital technology.
This premier group offers products, system-level design, and manufacturing services complementing TI's semiconductors to a worldwide customer base to accelerate product innovation and time-to-market.
Products and services provided by network members include:
Platinum Design House Partners have proven expertise in key vertical applications. Their success in bringing new products to market sets them apart in the TI Design Network. Platinum member such as Z3 Technology benefit from accelerated field sales support and are sponsored by TI business units.
Z3 Technology also has strategic relationships with a robust network of worldwide distributors.