Stand out from the competition with our high performance video encoding and camera solutions.

Broadcast Video Encoding
Broadcast Video Encoding
The below is an example of a typical event broadcast with a camera on-site capturing footage. The MVE-150 encodes the video from an SDI input and sends the compressed video over IP. The station decodes the video using a second MVE-150 with SDI output to make the content readily available for Affiliate Station(s) display.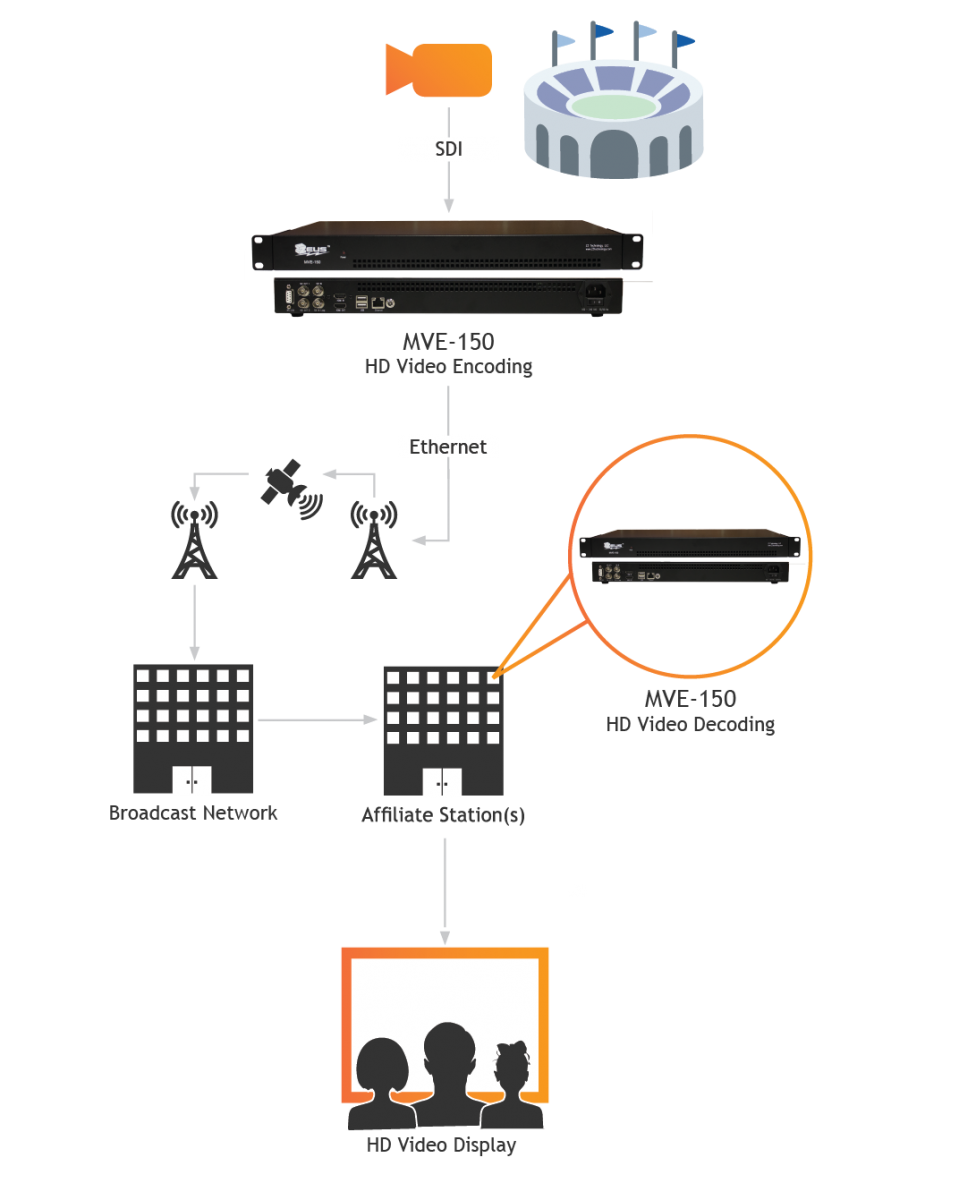 Camera Video Encoding
Ultimate in flexibility with all-in-one H.264 encoder/decoder systems equipped with a variety of I/O's. All at an affordable price point.




Easy-to-Use Software Controls
Experience our top-of-the-line broadcasting solutions–from the video camera to the encoder–delivering high-quality performance, reliability, and versatility.