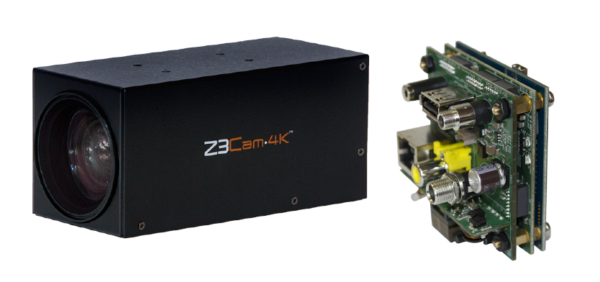 Encoders for Thermal & Visible Cameras
Single & Multi Camera Options
Low Latency Streaming up to 4K
performance & versatility

Professional Grade
H.265/H.264 Encoders/Decoders
Supports up to 4K Resolution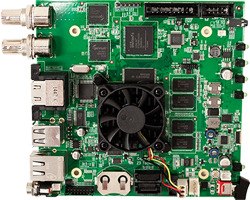 Low Power
Small Form Factor
Complete Embedded Solution
Z3 Technology is an industry-leading, USA-based manufacturer of video encoding and IP camera systems. We are headquartered in Lincoln, Nebraska with engineering offices in Chicago, Illinois. From our subsidiary office in Japan to our team of video professionals, we know the needs of the global video community and serve customers in applications worldwide.
Discover the the latest happenings in our research and development, technology, and product launches. Watch for new products, features, and press releases from us and our trusted partners.
December 01, 2022 |
As demand for video streaming continues to increase, spaces become tighter with limited resources. You need to deploy video solutions that can effectively grow with your business or each unique video encoding and streaming deployment. That is why we designed a customizable blade encoder system. In one rack-mount system you have the capability to encode …
Scale your video encoding capabilities with this customizable multi-channel video encoder system Read More »
November 15, 2022 | Press Releases
Lincoln, Nebraska (November 16, 2022) Z3 Technology, LLC, a leading USA provider of video encoding systems has announced the availability of two new high quality, low-bandwidth H.265 video encoder solutions. These new systems are part of the robust ZCube line of encoders designed for video walls, industrial video, surveillance and other low-latency video streaming and …
Two New Ultra-Compact H.265 Video Encoders Now Available from Z3 Technology Read More »
September 21, 2022 | Press Releases
Z3 Technology, LLC announces the release of two compact low-power dual camera encoder systems. The FV2K-13A and FV4K-13A lightweight camera solutions can handle two visible and/or thermal cameras, making them ideal for high quality UAV, inspection, surveillance and other weight constrained applications. "We are excited to make these new 4K and HD camera encoder systems …
Miniature NDAA Compliant Dual Camera 4K+HD Streaming Encoders Read More »
Experience our top-of-the-line solutions–from the video camera to the encoder–delivering high-quality performance, reliability, and versatility.