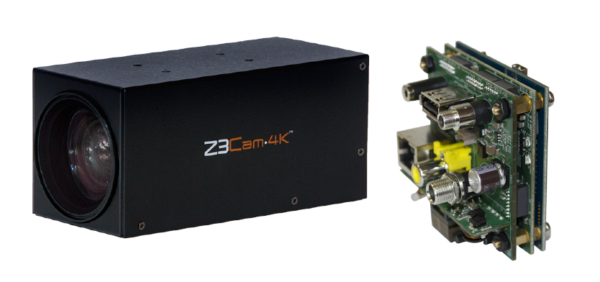 Encoders for Thermal & Visible Cameras
Single & Multi Camera Options
Low Latency Streaming up to 4K
performance & versatility

Professional Grade
H.265/H.264 Encoders/Decoders
Supports up to 4K Resolution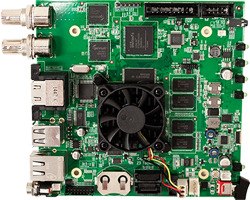 Low Power
Small Form Factor
Complete Embedded Solution
Z3 Technology is an industry-leading, USA-based manufacturer of video encoding and IP camera systems. We are headquartered in Lincoln, Nebraska with engineering offices in Chicago, Illinois. From our subsidiary office in Japan to our team of video professionals, we know the needs of the global video community and serve customers in applications worldwide.
Discover the the latest happenings in our research and development, technology, and product launches. Watch for new products, features, and press releases from us and our trusted partners.
August 03, 2021 | Press Releases
Z3 Technology, a leading provider of IP camera encoder solutions, announces the release of the Z3-Q603-RPS, a compact H.265 video encoder system capable of supporting 4K and HD resolutions. In addition to offering the lowest bandwidth compression technology, the Z3-Q603-RPS also supports Pan Tilt Zoom (PTZ) and Wi-Fi, making it ideal for streaming and recording …
Z3 Debuts New NDAA Compliant H.265 4K Camera Encoder Read More »
May 16, 2021 | Use Cases
The ability for encoders to handle multiple HD channels and send multiple destinations is a must in applications such as live event broadcasts that need broadcast on different media outlets. This demand is only increasing as broadcasters continue to innovate and upgrade infrastructure. This use case highlights an efficient, cost effective set up for encoding …
Broadcast Video Encoding: Dual Channel SDI Encoding with the MVE-250 Read More »
February 16, 2020 | Press Releases
Z3 Technology, LLC, a leading provider of video encoding systems, announced today the release of the DME-40, a new H.265 video encoder capable of encoding up to four 4K Ultra HD cameras using high efficient H.265. The DME-40 is an ideal platform for broadcast, medical imaging, event streaming, industrial video, low-latency and low bit-rate streaming …
Introducing an H.265 4K Compact Video Encoder from Z3 Technology Read More »
Experience our top-of-the-line solutions–from the video camera to the encoder–delivering high-quality performance, reliability, and versatility.