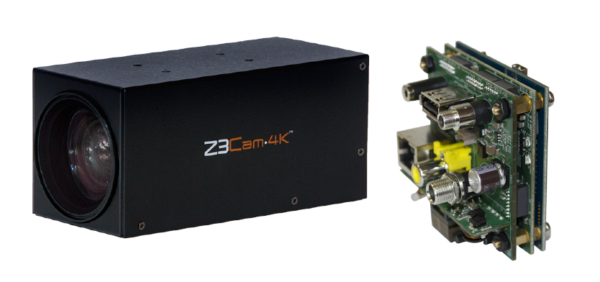 IP Streaming

Encoders for Thermal & Visible Cameras
Single & Multi Camera Options
Low Latency Streaming up to 4K
performance & versatility

Professional Grade

Embedded Video Encoders

H.265 Encoders

/Decoders,

H.264 Encoders

/Decoders

Supports up to 4K Resolution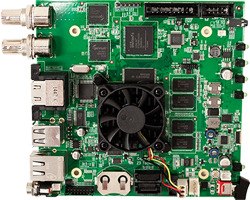 Low Power
Small Form Factor
Complete Embedded Solution
Z3 Technology is an industry-leading, USA-based manufacturer of video encoding and IP camera systems. We are headquartered in Lincoln, Nebraska, with engineering offices in Chicago, Illinois. From our subsidiary office in Japan to our team of video professionals, we know the needs of the global video community and serve customers in applications worldwide.
Empowering Diverse Industries with Innovative Video Solutions
At Z3 Technology, we understand that no two industries are the same. With our extensive range of 1U rackmount video encoders and versatile camera systems, we proudly cater to a wide spectrum of industries and applications, meeting the unique demands of each with precision and excellence. From security cameras to Healthcare OEM Solutions, our range of products meets your business needs.
Discover the latest happenings in our research and development, technology, and product launches. Watch for new products, features, and press releases from us and our trusted partners.
October 04, 2023 | Press Releases
H.264 and H.265 video compression standards have been instrumental in shaping the digital landscape. Despite serving the same basic purpose of compressing and decompressing video data, these codecs have respective …
October 04, 2023 | Press Releases
As the business world becomes more digital, video has become an increasingly important tool for communicating with consumers, security surveillance, and sharing information for analysis. However, as high-definition and ultra-high-definition …
June 26, 2023 | Press Releases
Z3 Technology, LLC, a leading provider of camera encoding systems, is excited to announce full compatibility to Sony®'s newest Full HD color image sensor, the FCB-EV9520 Camera. Z3 has developed …
Z3 Technology announces full compatibility with Sony's FCB-EV9520 full HD camera Read More »
Experience our top-of-the-line solutions–from the video camera to the encoder–delivering high-quality performance, reliability, and versatility.