Flexible camera systems which allow for a visible camera and an infrared or night vision camera.
Z3Dome Security
Dual Camera Security
Z3Dome Security
360 Degree Security
The Z3Dome-4K captures a 360 degree 4K video, encodes and securely streams over Ethernet to view on a Video Management Software (VMS). The Z3Dome-4K is compliant with Onvif Profile S & T to allow you to integrate to your preferred Video Management System.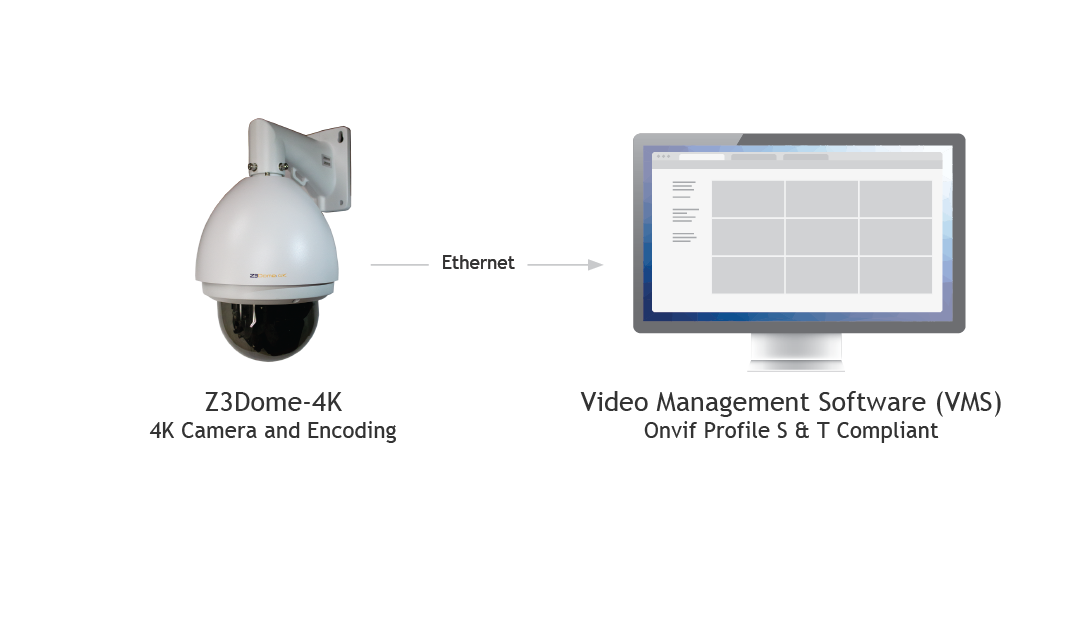 Dual Camera Security
Our ZEUS™ video encoders feature multiple channel options with a variety of I/O's, offering users a lower cost-per-channel than our competition. We focus on usability in our products by providing easy-to-use software controls that make setting up and running our systems quick and painless.



ONVIF Profile S & T Compliance

Compatible with Video Management Systems
We teamed up with Sony to bring clarity and detail to high movement and low light conditions—featuring unbeatable optical zoom with integrated auto focus, high sensitivity image processors and more.