Precision encoders and video solutions for mission critical applications.
This application showcases the Z3Cam-DX capturing video with a visible and thermal camera and sending both streams over Ethernet. The Z3Cam-DX features a 4K visible Sony Camera with up to 30x optical zoom using Sony's Super Resolution Zoom. The Visible and Thermal camera can both be controlled over IP with a variety of control options. The video is decoded by the DMD-4K and displayed with a Picture in Picture viewing option.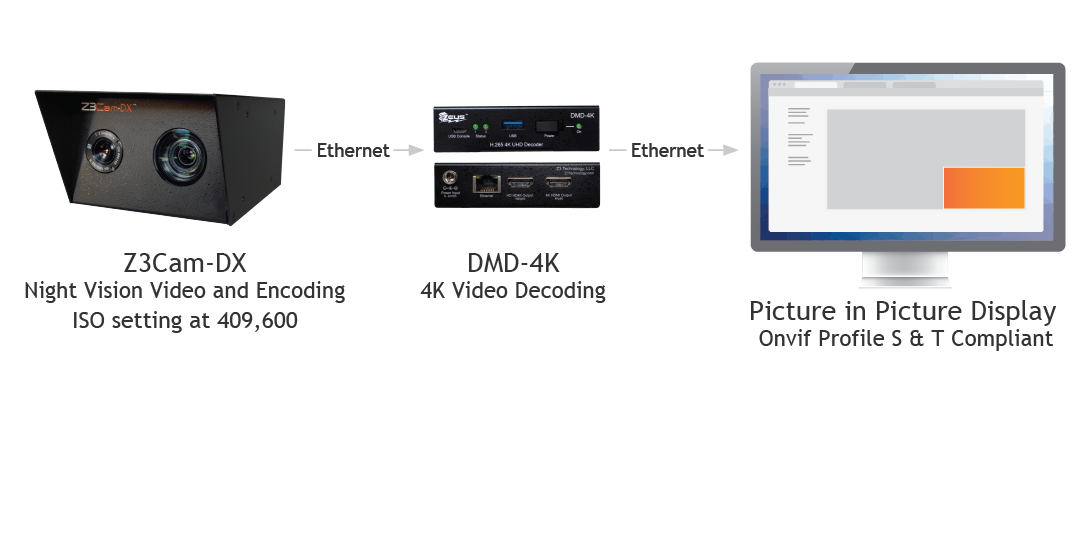 Ultimate in flexibility with all-in-one H.264 encoder/decoder systems equipped with a variety of I/O's. All at an affordable price point.



ONVIF Profile S & T Compliance

Compatible with Video Management Systems
Experience our top-of-the-line video solutions–from the video camera to the encoder–delivering high-quality performance you can count on for mission critical applications.